Yanna Johansen
Technical Writer and Editor
No spin, just clea
n cop
y.


WRITING SOFTWARE
DITA
SDL
XMetal
Oxygen XML
FrameMaker
Photoshop
Illustrator
SnagIt
Captivate
Camtasia
\
OPERATING SYSTEMS
Windows 10
Mac OSX
Linux Ubuntu
APPLICATIONS
Microsoft Office Suite
Google Docs

Confluence
Bugzilla
Agile (Oracle)
SharePoint
GitHub
Jira
WordPress
MediaWiki
RESTful API
COMPUTER LANGUAGES
HTML5
JSON
XML
Javascript
Markdown
With over 10 years of experience, this versatile, meticulous technical communicator helps organizations keep documentation literate, functional, and on time.


Yanna served in the military as a combat medic. While at her duty station she brought the typewritten manuals and training documents into the next century by digitizing them. A technical writer was born! Since leaving the army over a decade ago, Yanna enjoys working in the high-technology sector writing and updating documentation.

Yanna is an engineering technical writer whose superpower is organizing documentation chaos. She publishes quality work that started out as an idea on a coffee-ringed piece of paper, or a smattering of phrases on dog-eared receipts.
DispatchHealth
Senior Technical Writer
March 2022 - Present
Creates and maintains an internal and external knowledge base of over 300 articles in Helpjuice web application, which decreases IT support call times and provides general information to internal customers.
Produces resources and educational materials for internal customers, such as videos, demos, tutorials, training materials, guided tours, general and technical overviews, and FAQs.
Tests products for issues while providing insights into resolving problems to ensure documentation is accurate and consistent.
Gathers and analyzes technical and product information from multiple sources to document new or changing product functionality.
Collaborates with subject matter experts and internal teams, including Clinical, DevOps, Engineering, and Product Management, to understand the audience and structure of the documentation.
VMware
Senior Technical Writer IV
August 2018 - March 2022

Led a small, remote writing team (in India) to enhance VMware Telco Cloud Operations documentation initiatives.
Developed and managed technical documentation sets from concept to customer (engineers, sysadmins, developers, and end users) using a CMS system and Oxygen.
Developed and maintained a content management system for VMware Telco Cloud Operations documentation.
Created sales and marketing collateral (white papers, battlecards, technical decks, and internal websites).
Learned the products by using, testing, and interviewing SMEs (designers and developers).
Led a remote team of writers and graphic designers in completing technical documentation for structured and unstructured assignments.

Managed and wrote documentation for 15 products. Each product included a 300-page product manual, 100-page design verification test report, and 10 page-reliability demonstration report.

Maintained a content management system for version control and release of documentation. Released 7,500 pages of documentation per year.

Organized day-to-day workflow, short- and long-term planning for research lab to develop products and services in cloud computing.

Introduced a centralized system to catalog ongoing research and documentation by building a company wiki. This provided open-source access to projects and related information by creating a template and indexing capability.

Established company website, authored content focusing on medical device information geared toward a research audience.

Oracle/Sun Microsystems
Project Coordinator
April 2008 - May 2010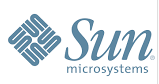 Upgraded internal wiki pages to house documentation for projects, added functionality for monitoring the progress of projects, followed up with engineers for weekly updates.

Managed FAQ pages and bug tracking ticket updates.

Spearheaded human resource aspect and integration process for 176 engineers during acquisition of Sun Microsystems by Oracle Corporation.

Organized semiannual global conferences. Developed and managed the agenda, including presentation topics, keynote speakers from technology leaders such as Google, Yahoo, and Amazon.

Millennium Pharmaceuticals
Project Associate
November 2002 - August 2005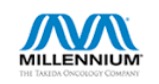 Redesigned programs for FDA-mandated training to improve percentage of timely completion by manufacturing staff. This improved the training compliance rating from 18% to 95%.

Created an online format with a database that reduced errors and increased accessibility to the staff.
Revamped the tracking system of three clinical trials to identify outdated drugs in the program for proper disposal.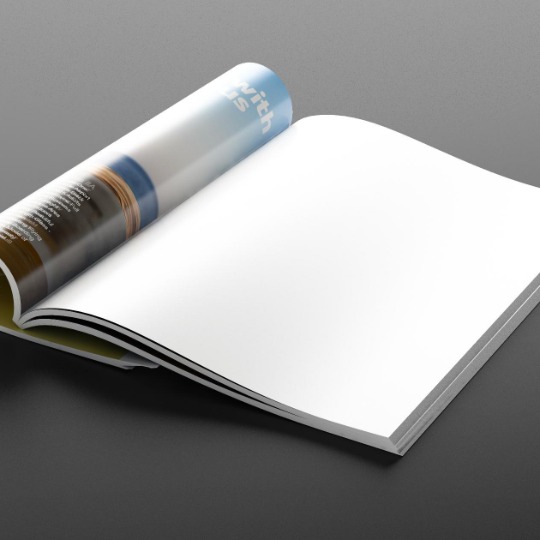 Edited Published Articles
I worked with Yanna while at Western Digital throughout her career. She would regularly support my team in generating customer-facing documents. Yanna would always seek out knowledge to understand any subject she was writing about. She was very organized and efficient at keeping her many tasks moving forward.
Yanna and I worked really closely in the beginning of her career at Western Digital where she did not understand our products coming into the company. In very short order, she was able to speak our language proficiently and understand our processes in order to have intelligent documents for customer consumption.
She standardized our outgoing document formatting from scratch. I would recommend Yanna for any organization looking for a thorough technical document writer.



J. Taylor
Manager II, Reliability Engineer
Western Digital
I had the opportunity to work with Yanna at SMART Storage Systems and it is with great pleasure that I recommend Yanna's work as a Technical Writer. I couldn't help but be highly impressed by her thorough command over language, insight into technology and her thirst to expand knowledge. She has a persistent and patient mindset willing to sleuth out answers, and a genuine desire to create documentation that is focused on the user.

Given the nature of her work, she is often put up against tough deadlines. Yanna champions the ability to time herself and produce consistent quality results.
She has a strong familiarity with technology and a grasp of domain fundamentals. She has the ability to make hard-to-understand information easy to digest and comprehend.
As a co-worker, I found Yanna to be a supportive team player who put collaboration in the forefront. She is resourceful, creative and extremely personable.
Without hesitation, I highly recommend Yanna for employment. She would make a great asset to any organization.
J. Boyd
HR Business Partner
BAE Systems